Balcony over the Kings Valley: an exceptional site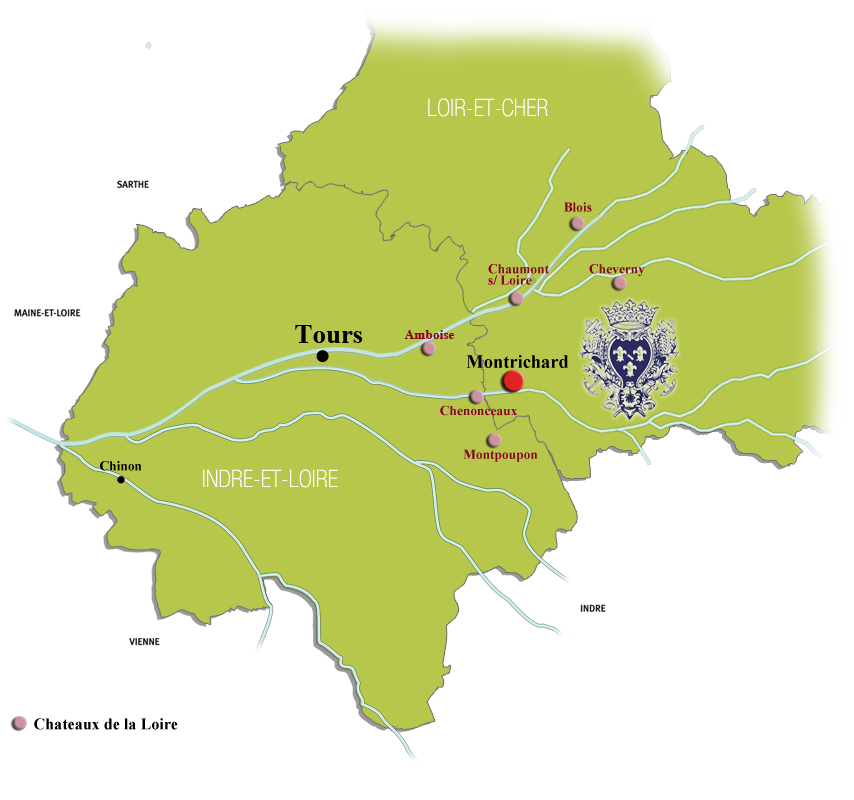 The house of Monmousseau is at the heart of the Loire valley in Montrichard. This region is remarkable for the quality of its architectural heritage, its historic towns and its prestigious constructions, drenched in history. Its majestic castles, such as Chambord, Chenonceau or Cheverny, retrace and relate the story of every more or less important historic event in France.
Situated along the Cher River, irresistible Montrichard, within the district of Monmousseau, is a medieval city with character at the crossroads of the region's tourist attractions. Maison Monmousseau has established its guided tour within this exceptional environment. Its cellars are presented in an artistic, magical and unique way, in view of promoting the region's heritage and rich troglodyte dwellings.
The Loire Valley is a UNESCO World Heritage Site.
The guided tour starts off outside. A balcony overlooking the Cher River provides visitors with an extensive view of the famous "Valley of the Kings", equally called "The Garden of France". This exceptional panorama displays all of the landscape's typical characteristics: its hillsides, troglodyte dwellings and inland waterways. Indeed, the Loire and its tributaries are one of the reasons, leading to the plantation and the development of vineyards along these rivers. Loaded inside the cargo hold of freight river boats, the tuffeau stone was routed along the Cher and local rivers towards building sites in the Loire Valley and neighboring regions. This waterway was equally largely used for the transportation of wines, before the construction of railway lines – an initiative that the Monmousseau family took part in.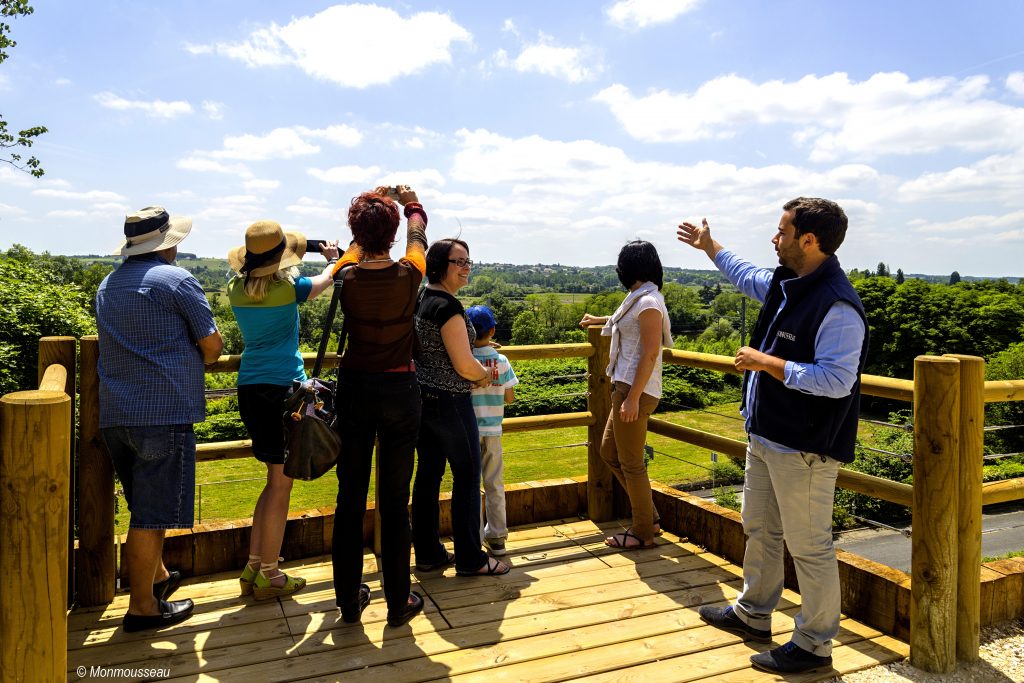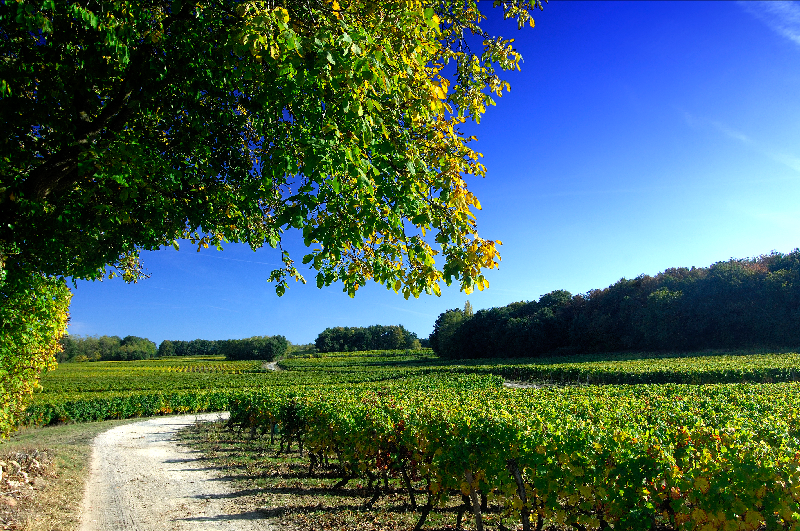 JM MONMOUSSEAU is specialized in the elaboration of fine sparkling wines of Touraine. Its know-how has been recognized since 1886. This ancestral company with an artisanal process masters the art of blending and the traditional vinification of the main AOC of the Loire Valley.
Today, as one of the main wine producers in Touraine, it develops a range of fine sparkling wines made using the traditional method as well as a range of still wines of good quality to be enjoyed in a convivial atmosphere.
It is in the heart of the Loire Valley, in Montrichard that the Maison Monmousseau is located. This medieval city built on the north bank of the Cher expresses the "French art of living" near the castles of the Loire. This regional anchoring associated with the ancestral knowledge of the Monmousseau House offer prestigious wines of character with fine and elegant bubbles. The Monmousseau brand is distributed in France and abroad where the quality and the typicity of its wines are recognized and appreciated.